LIVE THE AMERICAN DREAM
Over 12 years of Green Card Lottery application experience
LIVE WORK & STUDY IN THE USA
INCREASE YOUR CHANCES
To Win A Green Card !
ELIGIBILITY TEST
Find out with just a few clicks if you are eligible to participate in the DV Lottery! 4 Simple question , Fill in the information below
Check if you can participate in the Official U.S. Diversity Visa program
DV LOTTERY PROGRAM REGISTRATION TIME REMAINING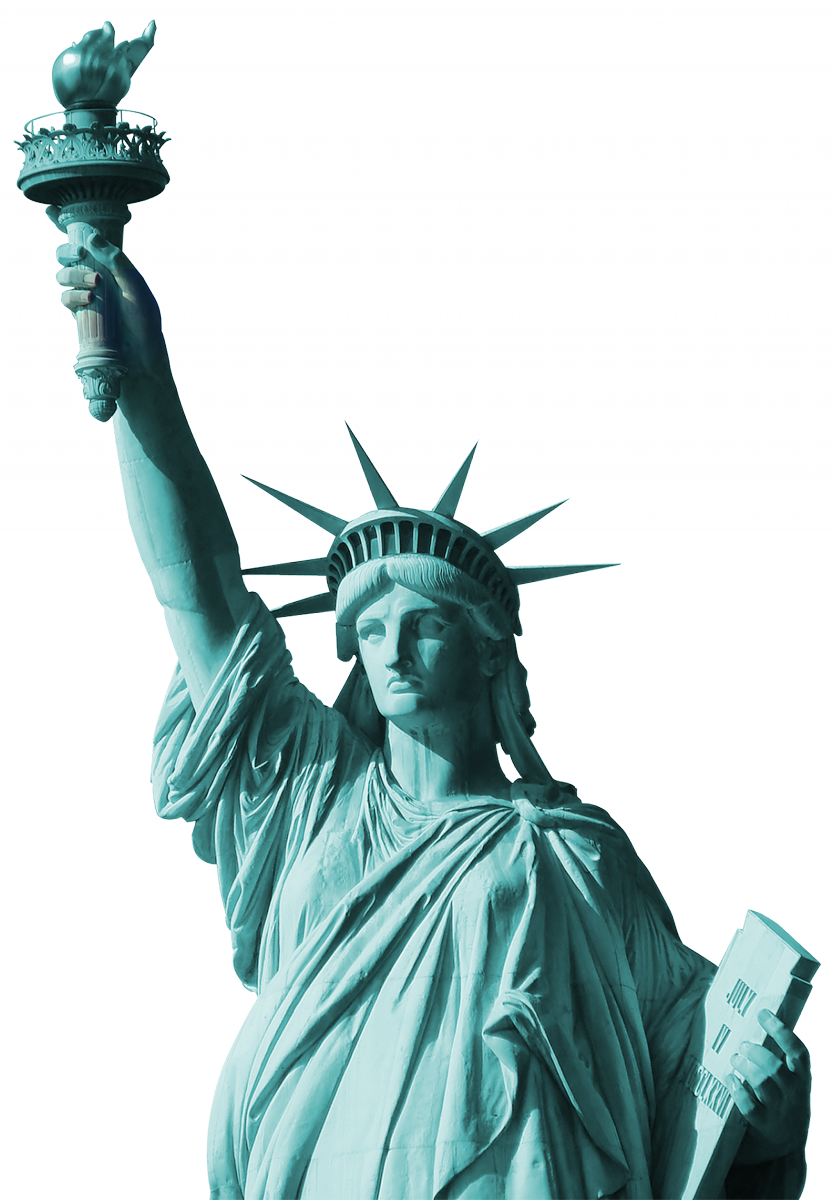 Our services include:
100% Guaranteed participation in the Green Card Lottery Program.
Customer Service available in various languages for any assistance required.
Guaranteed confirmation of your Green Card application submission sent directly to your email. The submission email will be sent during the month of submission in October.
Money-back guarantee if no confirmation email is sent (for this payment only).
Access your Green Card application all year long and receive updates on any changes that may be applied by the US State Department.
What is the Green Card Program ?
The Green Card Lottery is formally known as the Diversity Immigrant Visa Lottery Program and is administered by the US Department of State. It was created by an act of Congress, the Immigration Act of 1990. The program allocates a specified number of visas, "Green Cards," to applicants from certain countries around the world. Although the statute actually mandates availability of 55,000 visas, There are 50,000 visas available. Winners of the lottery are chosen in a random drawing conducted by the US State Department. The text of the law is available for you to read.
Why The Lottery Program ?
The Green Card Lottery is intended to increase the diversity of the US population. Natives of countries with historically low immigration rates into the US are encouraged to participate. The annual eDV Green Card lottery * program is a good opportunity for potential immigrants to obtain the status as a permanent legal resident of the USA. This program runs each year and provides 50,000 "Green Cards" to applicants randomly selected in a lottery process – known as Green Card Lottery. Green Card Lottery Application, US immigration, US Visas & Citizenship Information.
Apply Now Free Till 01/25/22
Apply Now to Electronic Diversity Visa Lottery * Entry Form (eDV Entry Form). WeL offers professional help with the eDV lottery, Green Card Entry Form (eDV Entry Form), also known as Electronic Diversity Visa Lottery, process. Millions of Applications are disqualified every year due to format and content errors. Countless others are disqualified for filing too late. Do not let this happen to you, especially if you are filing an application from overseas. We \ will carefully prepare and correctly submit your application. We guarantee that your application will not be rejected for failure to comply with the strict DV entry form lottery requirements.
Testimonials
People who won the DV Program with US
Ive been a foreign exchange student between 1989 and 1990 in Milwaukee, Wisconsin. i found myself very comfortable in the u.s.a. and i love their way of living' so since then i had the dream to come back to stay for the rest of my life. after almost 20 years i had the feeling that it was not my destiny but this year thanks god and you i have the chance to realize my dream. i'm really glad i found your company along the way helping my dream come true. thanks everybody for your support and affords, your info and help (and lots of phone calls too). i wish to everybody the same luck i had. god bless america!
To Whom it May Concern: Never in a million years did I think I would ever hear from the lottery again. I entered and never thought about it again. your company carried on sending me updates and information, which I was very grateful for. Imagine my surprise when the phone call came through. Coming from South Africa where there are so many scams, I assumed this call was one of those. Needless to say, my family and I are extremely grateful for the assistance we received. you must have done something right. And even after we won, you guys continued to offer their assistance. Unheard of where I come from!!!!
It was a big surprise to receive the letter with the winning notice. I was kind of skeptical when your company approached me a year ago with their services. But: It worked. I can highly recommend this company for everyone who is really interested to win the lottery. These guys obviously know what they are doing. Great!!!!
I wanted to express my extreme gratitude and thankfulness to the organization. I was declared a winner for 2011 and as of yesterday I have been approved for the card. I am very very very grateful to you , just wanted to say just want to a big Thank You
I submitted my application in November, and in May I was notified via phone and email that I am among those randomly selected for further consideration for the Diversity Visa Green Card program! The phone call came in the morning, when I was on my way to work. I couldn't have wished for the better news to start my day! I thank the your Organization for reviewing and submitting my application for the lottery. Most of all, I thank the Lord for sending the right people my way to help me reach a goal of becoming a permanent resident in the US. I am filled with joy and thankfulness for being so blessed!
This email is to thank you for your outstanding service that you had provided to me with my recent application with regards to the green card lottery. I would highly recommend you to any future clients wishing to obtain a green card and to live and work in the us. Thanks again for everything and all of the best for the future.
It was a great pleasure letting you guys take care of every detail on my way to the US, they did an amazing job and now i can start my new life in the USA!! 🙂
I'm very pleased with the help provided by your company during that period! I'm very happy to say than you for the help and indications, for realizing that dream of mine! Thank you !
Thank you very much for the organization that gave me a chance to win a green card USA, and the opportunity to work or learn new skills and science, and thus bring more benefit to my country as well as America. I am grateful that you exist and help many people. Sincerely grateful to you!